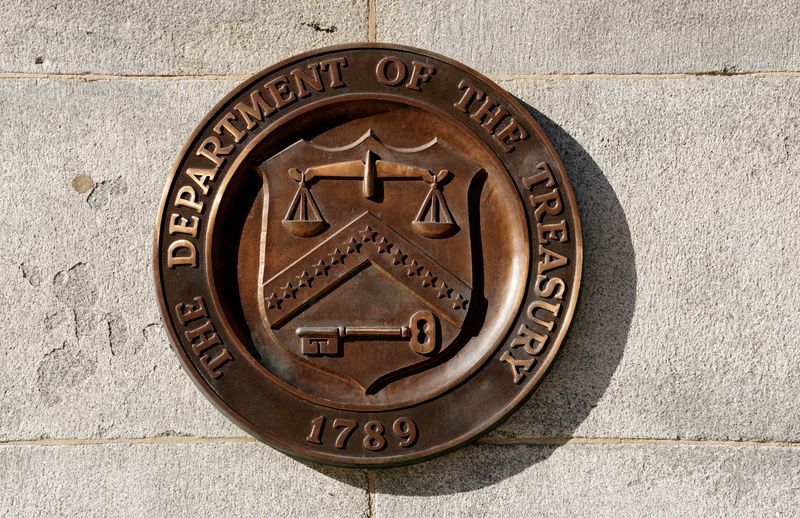 © Reuters. FILE PHOTO: A bronze seal for the Department of the Treasury is shown at the U.S. Treasury building in Washington, U.S., January 20, 2023.  REUTERS/Kevin Lamarque/File Photo
(Reuters) -The U.S. Treasury Department is actively reviewing the U.S. financial sector's exposure to Credit Suisse Group AG after the bank's shares fell to a record low, Bloomberg reported on Wednesday citing people familiar with the matter.
Officials from the Treasury are working closely with the Federal Reserve and European regulators as well, the report added.
U.S. Treasury spokesperson declined to comment on the Bloomberg report.