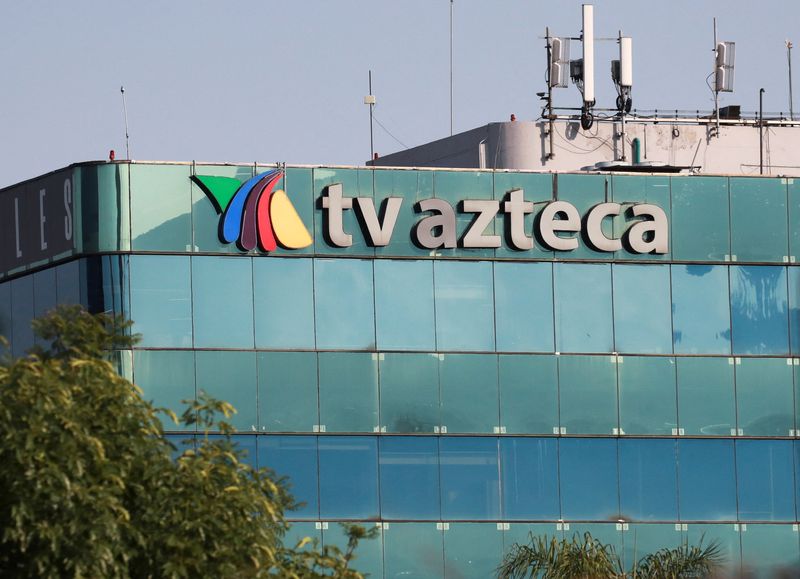 © Reuters. FILE PHOTO: The logo of broadcaster TV Azteca is seen outside its headquarters in Mexico City, Mexico March 22, 2023. REUTERS/Henry Romero
MEXICO CITY (Reuters) – Shares in Mexican broadcaster TV Azteca closed up on Thursday by about 32%, after posting a record slump a day before, battered by uncertainly over its near-term prospects amid problems with creditors.
Stock in Mexico's second-biggest broadcaster plummeted 31% on Wednesday after creditors of the firm filed an "involuntary petition" to place it in U.S. Chapter 11 bankruptcy protection, arguing the firm owes them more than $63 million.