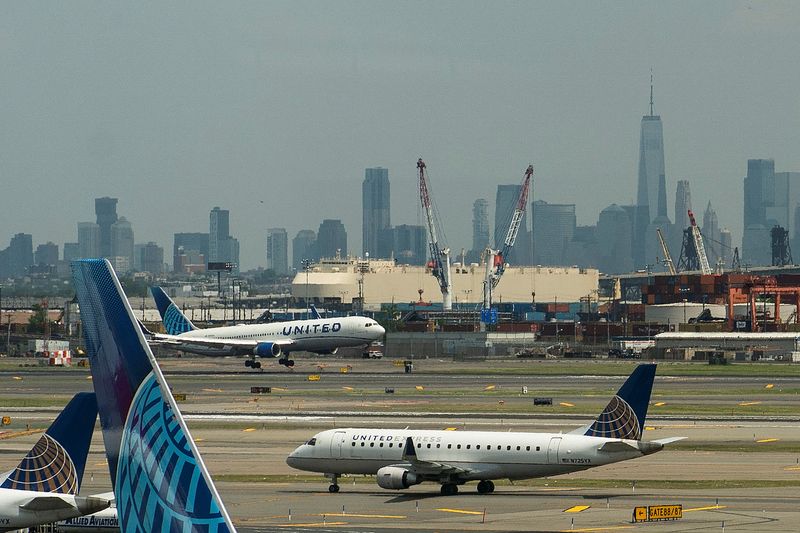 © Reuters. The One World trace Center and the New York skyline are seen while United Airlines planes use the tarmac as pilots from United Airlines take part in an informational picket at Newark Liberty International Airport in Newark, New Jersey, U.S., May 12, 2023.
WASHINGTON (Reuters) – A U.S. Senate subcommittee on Monday said it was opening an investigation into airline fees for baggage, seat selection, ticket changes and other services.
Senator Richard Blumenthal, a Democrat who chairs the Permanent Subcommittee on Investigations, wrote the CEOs of American Airlines (NASDAQ:), United Airlines, Delta Air Lines (NYSE:), Spirit Airlines (NYSE:), and Frontier Airlines seeking a detailed breakdown on how much they collect from each fee, the reason for charges and the costs to supply each service.