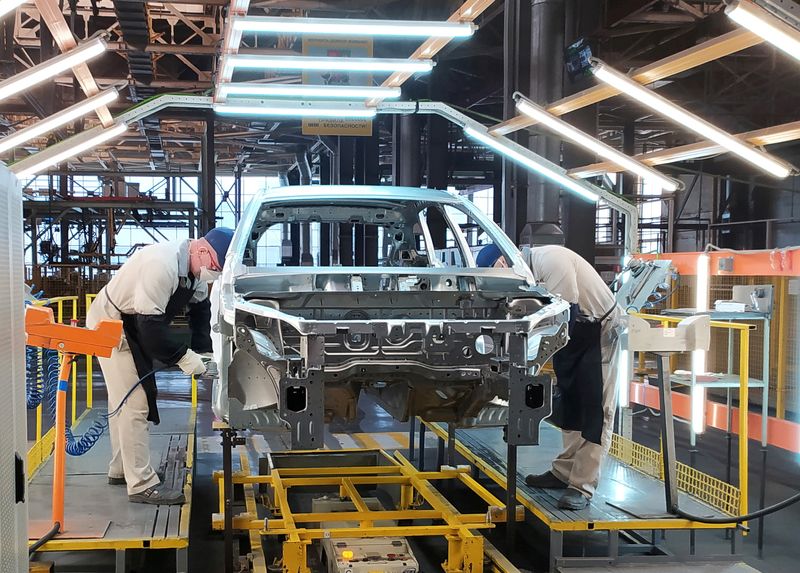 © Reuters. FILE PHOTO: Employees work at the assembly line of the LADA Izhevsk automobile plant, part of the Avtovaz Group, in Izhevsk, Russia February 22, 2022. REUTERS/Gleb Stolyarov
(Reuters) – Russia's top carmaker Avtovaz said on Thursday it plans to sell at least 370,000 vehicles this year, the TASS news agency reported – almost double last year's sales volumes.
The company sold 188,645 cars in 2022 as Russia's auto industry was hit hard by the fallout of Russia's invasion of Ukraine and imposition of Western sanctions.