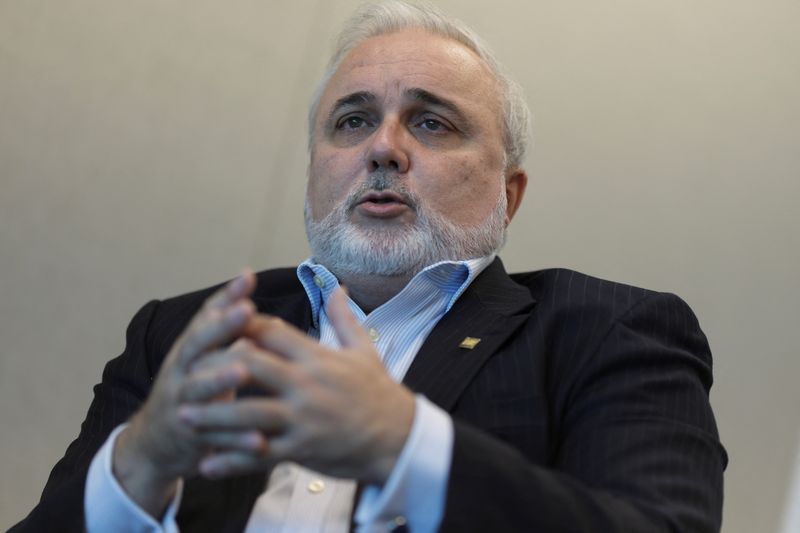 © Reuters. Brazil's state-run oil company Petrobras Chief Executive Jean-Paul Prates attends an interview with Reuters in Rio de Janeiro, Brazil July 17, 2023. REUTERS/Ricardo Moraes/File Photo
HOUSTON/BRASILIA (Reuters) -Officials of the Brazilian government have been discussing a possible replacement of the CEO of state-run oil company Petrobras, as they are unhappy with the firm's direction, two sources with knowledge of the matter told Reuters.
President Luiz Inacio Lula da Silva has shown dissatisfaction with certain actions taken by CEO Jean Paul Prates. Lula asked the CEO to tweak Petrobras' investment plan to prioritize local job creation, Reuters reported last week.
"There should be changes" in the presidency of Petrobras, one of the sources said.
A second source close to the discussions, who also spoke on condition of anonymity, said Prates should be replaced at some point, but there is still no substitute ready to take up the post.
Fuel prices have also caused some tension with Prates' relationship with the government. Last week, Mines and Energy Minister Alexandre Silveira said it was past time for Petrobras to reduce diesel and gasoline prices at its refineries.
Brazil's presidential palace and Petrobras did not immediately respond to a request for comment.